Welcome to Surface Search.
---
---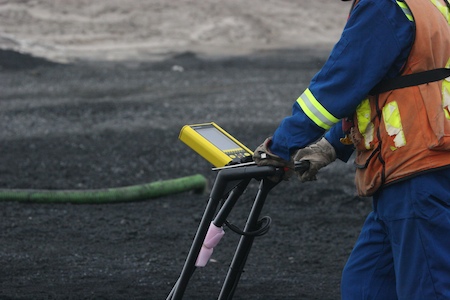 ---
---
Surface Search Inc. provides a broad range of shallow geophysical survey solutions for project engineers, geoscientists and planners who require detailed information on subsurface conditions beneath their project areas.
Since 1991, we have developed a reputation for delivering trusted solutions and being accessible to our clients globally. We provide reliable and responsive services managed by our experienced geophysicists and field operation specialists.
Our Experience.
With over 20 years of experience in providing geophysical services to a wide range of industry groups on domestic and international projects, Surface Search Inc. continues to offer clientele innovative solutions for their subsurface mapping needs.
About Us
---
2D & 3D UNDERGROUND VISION.
Shallow geophysics enables users to visualize underground features in-between and beyond borehole locations. Where detailed information is required, surveys can be completed over gridded layouts to produce 3-Dimensional views of subterranean features.
Our Services
---
Looking for a Solution.
A comprehensive understanding of what lies beneath the surface within the confines of your project area matters. Encountering unforeseen subsurface features can be detrimental to your overall project budget and completion schedule. Shallow geophysics helps to increase your preparedness by providing the capacity to investigate, detect and map mission critical subsurface features throughout a project area, well beyond what can be inferred from borehole drilling programs alone.
Contact Us Now